Test your skills on one of inland NSW finest courses. Bathurst Golf Course is an 18 hole championship course with superb fast bent grass greens and lush couch faiways. Our Course was home to the 1990 New South Wales Open. The Clubhouse is in a tree lined setting with spectacular views over the course and beyond, to the Blue Mountains. The Club has a fully licensed bar with all popular beers, spirits and an extensive range of local cool climate award winning wines. Visitors wishing to relax back at their motel may avail themselves of the Club's low priced take-away service at the end of there days golf. If your preference is for a quiet chat with great views over the course to the Blue Mountains, then the lounge area is for you. Members, guests and visitors wishing to warm-up before their round may make use of the Club's practice facilities. These facilities consist of two practice putting greens, two practice nets and a practice fairway. We welcome large and small golf groups to our club for weekdays and weekend times.
Matt Barrett
Head Teaching Professional and Club Professional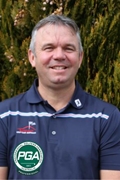 I started giving lessons and learning how to coach in 1992. After over 20 years and giving countless lessons and advice to golfers around Australia and overseas. I find my coaching has become so much more simple and accurate. It has been a great learning curve and I have had the opportunity to watch and learn from some of the great teachers in the world today. It's great satisfaction helping golfers with their game and it's a thrill to see them improve & lower there handicap.
Nathan King
Teaching/ Assistant Golf Professional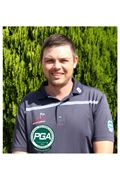 Since turning professional in 2009 my love of teaching golf to others has been a focus of mine. I've played tournaments across Australasia and attended PGA Coaching Summits listening to some of the world-renowned coaches. This has led me to believe that the basic fundamentals are the building blocks to a consistent golf swing. With simplicity a key focus in my teaching methods. It gives me great personal satisfaction to encourage, develop and improve golfers and their overall golf game.
Dylan Thompson
Trainee Golf Professional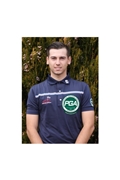 As a Trainee Golf Professional, I am learning from the PGA on the latest training techniques to help all levels of golfers with there game. Having now won as a golf professional in tournament golf I can also pass on the methods and strategies to winning and doing your best at golf. I look forward to helping golfers in clinics and individual lessons.
Full Swing Lessons @ Driving Range, Short Game Lessons @ Golf Club, Bathurst
02) 63311379
Monday

Tuesday

Wednesday

Thursday

Friday

Saturday

Sunday

8:00am - 6:00pm

8:00am - 6:00pm

8:00am - 6:00pm

7:00am - 6:00pm

8:00am - 6:00pm

6:00am - 6:00pm

7:00am - 6:00pm
Bathurst Golf Driving Range
81 Eglinton Road, Bathurst
0263312123
Tuesday

Wednesday

Thursday

Friday

Saturday

Sunday

10:30am - 6:00pm

10:30am - 6:00pm

10:30am - 6:00pm

10:30am - 6:00pm

9:30am - 6:00pm

10:30am - 6:00pm